Declon O'Farrell established DOF Painters & Decorators in 1986. DOF Painting and Decorating is a professional painting company based in Yarravile and provide services to areas throughout Melbourne.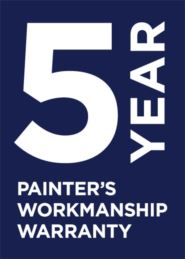 DOF Painting & Decorating will take care of all your painting requirements from Exterior or Interior Painting to Faux Finishes and Historical Work. DOF Painting & Decorating supply sustainable solutions, meaning choice of low VOC (Volatile Organic Compound) paints that contain almost no paint smells and less air pollution. DOF Painting & Decorating also offer Window Tinting for your home allowing you to still let in the natural light while reflecting the heat and glare from your windows.
DOF Painting & Decorating is a member of a variety of professional associations and Communities of Practise including Enviropainter, Master Painters Association and Like Minded Painters Australia. This ensures that information and techniques used by DOF Painting & Decorating are constantly upgraded and updated to keep pace with best practise, newest techniques, workshops and conferences.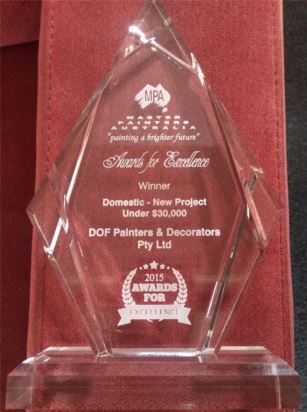 Declon completed his four-year apprenticeship in 'Painting and Decorating' at Melbourne College of Decoration in 1988. In 2002 DOF Painting & Decorating became a Dulux Accredited Painter and received an award for 'Best Customer Service' by the Dulux Accredited Program in 2003, and continued to be a member of the program until 2018.
DOF Painting & Decorating aims to provide you with the highest level of customer service and pride themselves in their honesty, commitment, client satisfaction and quality of craftsmanship to all of their clients.
Contact Us for an obligation free quote on your requirements.
Giving back to the Community
During a Community Bank Pitch in Seddon, community groups pitched their needs to local businesses for a donation to help fund them. DOF Painting & Decorating generously donated to five of the local community groups in need.